CARE.SERVE.GIVE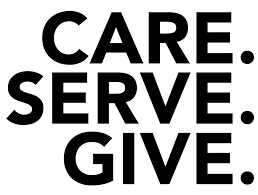 The DiMare Group is honored to be part of the CARE.SERVE.GIVE mission for over 3 years now. With every home sold, The DiMare Group makes a donation in your name to the charity of your choice.
CARE.SERVE.GIVE is caring about our clients, serving their needs at the highest level and inspiring generosity by giving back to a charity that is near and dear to our clients heart. We believe that every business can have a higher purpose and exist for more than profit alone. With a higher purpose in place for a business, culture is strong and the business can withstand any shift in a market.
Within the mission, we help spread the word that world change is inevitable through the collective strategic giving of many successful and profitable businesses. We are stronger together than we are alone. And as a community, we can change the world.